The City of Victoria recently passed an amendment to charge a $15,000 fee for air space subdivision applications.
The purpose of this bylaw is to establish an air space parcel subdivision fee that more accurately reflects the City's costs of processing of air space parcel subdivision applications.
What is air parcel?
At common law, a fee simple land owner has the right to control the air space above his or her property, subject to statutory restrictions and legislation by zoning, aviation, and the like.
Section 138 of the Land Title Act permits land owners to treat their air space in the same manner as land by separately registering their title to the space above their land and buildings. This space is called the air space parcel. In air space developments, the term 'remainderman' describes the owner of the underlying land and buildings beneath the air parcel.
Examples of air parcel uses
Acquisition of airspace can be worth millions of dollars. For example, a developer erecting a downtown residential tower can increase the floor space ratio (FSR) of the tower by acquiring the rights to the airspace of adjacent properties, often circumventing strict zoning bylaws. Great examples are in New York where developers are building exceptionally tall and skinny towers by transferring density from adjacent lots.
Another example, is where airspace above a heritage structure is sold to a developer who will then build out over the existing building. Locally in Vancouver, the Telus Garden development has cantilevered sections that stretch over the streets on both sides of the new tower, stick out into public airspace over the street, challenging downtown's rigid zoning regulations.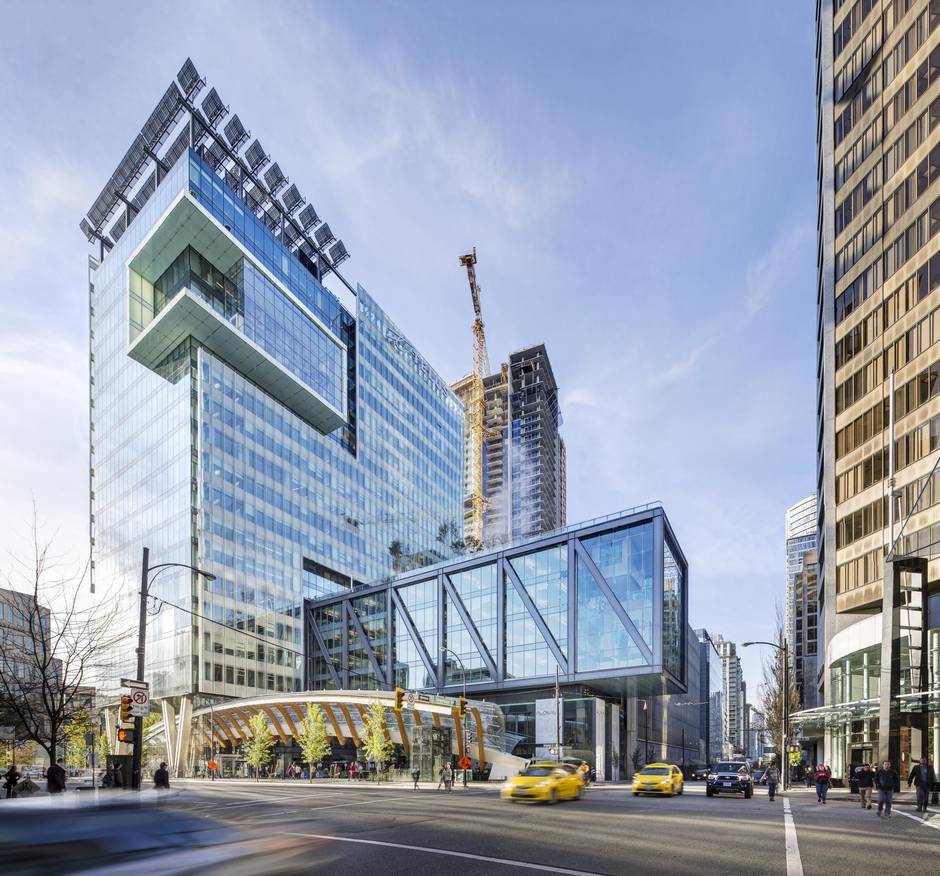 Furthermore, air space is often used in strata developments to build overtop of an existing building. Air space developments are legally sophisticated agreements between the strata development and the remainderman. Buyer's purchasing in an airspace development should seek independent legal advise and fully understand the agreements governing the space.