Mosaic Properties Inc. who is actively constructing the Jukebox next door at 1029 View Street plans to submit a new proposal for the adjacent corner lot at 1003 View Street.
Mosaic Properties Inc. purchased 1003 View Street for $1,300,000 in October 2017 via a newly incorporated holding company 1003 VIEW STREET HOLDINGS LTD.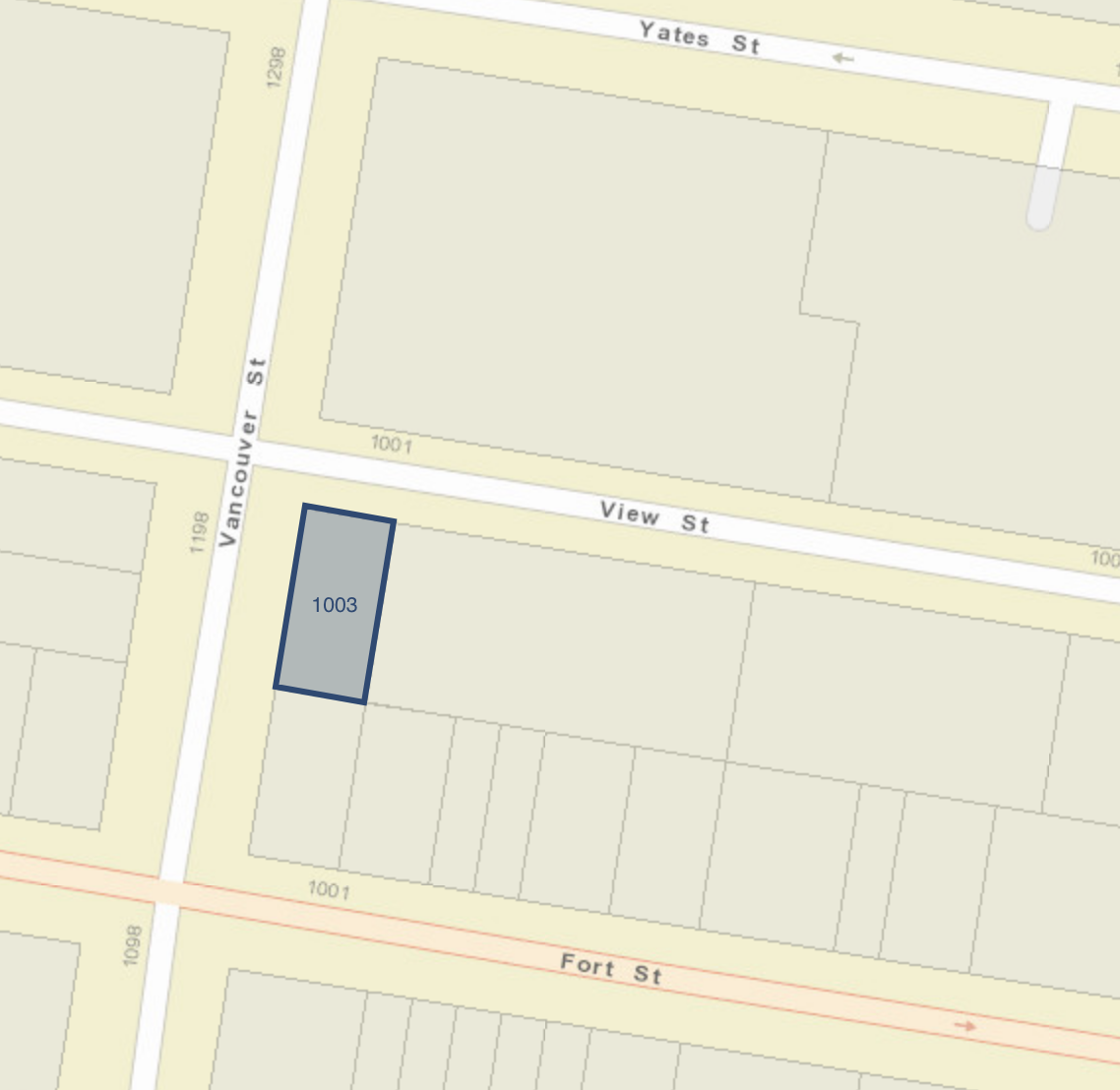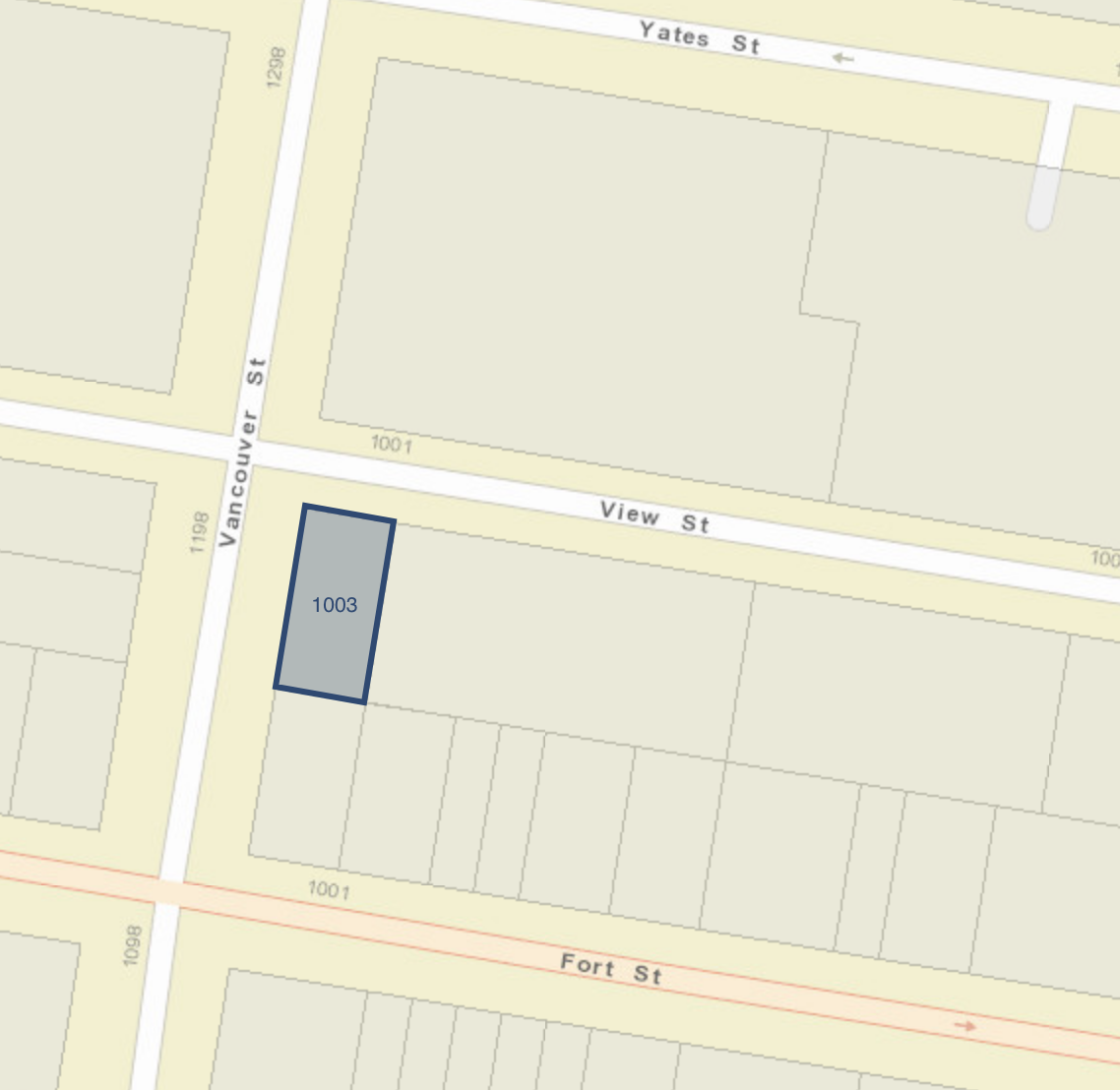 The 60×120′ (7,200 SF) site is currently a surface parking lot and is zoned S1 Limited Service. S1 only allows a 1.5FSR density. The prominent location within Harris Green provides an OCP designation of 'Core Residential' which recommends an FSR of up to 3:1 – 5.5:1 with a height of up to 20 storeys. Situated in Development Permit Area 3 HC.
The new proposed project at 14 storeys and 21 luxury units is a a stark contrast to the neighbouring 9-storey Jukebox development that has small bachelor units with an average size of below 400SF.  Architect Jan Zak will be tasked with design of 21 residences  (two per floor) generously sized at 1,500 square feet, with two retail units at the podium fronting Vancouver Street. Pre-sale buyers will have option to combine units for an entire floorplate.
This is a welcome addition to Harris Green neighbourhood where larger luxury units are rare to find. Mosaic is known for its unique architecture and design of multi-unit buildings like the Jigsaw, Reef, and Mosaic on Fort.