Kasapi Construction Co. Ltd has sold its two bare SFH lots at 1491 Edgeware and 2750 Gosworth in the Oaklands community to Scott Davies of Cube Project Management Ltd.
1491 Edgeware Road
Sold: $650,000  (April 4, 2018)
Lot size: 7,022 sf
Zoning: R1-B
2750 Gosworth Road
Sold: $650,000 (February 25, 2018)
Lot size: 7,209 SF
Zoning: R1-B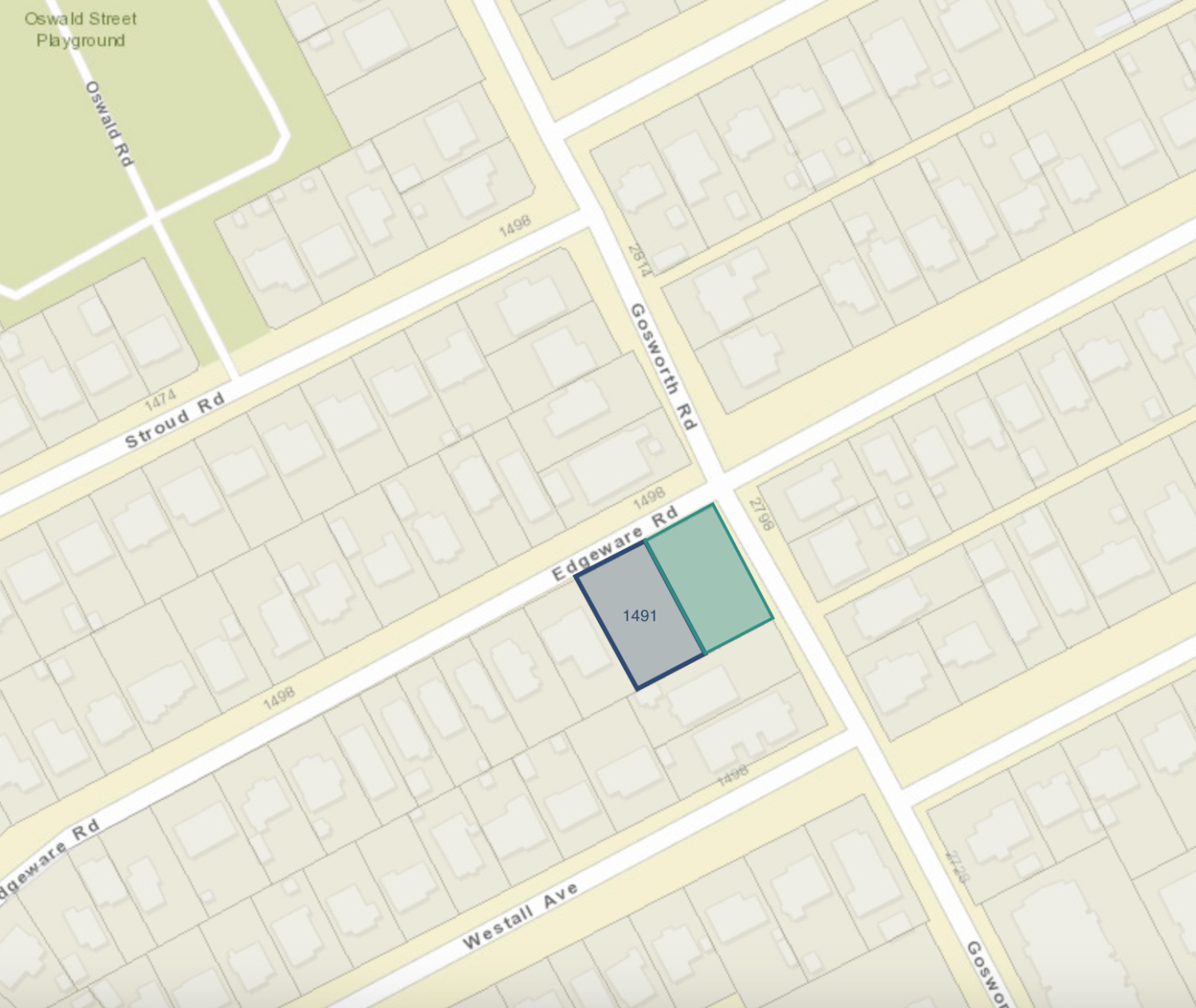 The two properties are currently vacant lots in the municipality of Victoria. The new buyer is proposing a zoning change from single family residential R1-B to small lot residential R1-S2 which would allow for four single family homes to be built rather than two.
R1-B has a minimum lot size of 460 square metres (4,950SF) and 15 metre (49ft) minimum frontage, whereas R1-S2 has a minimum lot size of 260 square metres (2,800SF) and a 10 metre (33ft) minimum lot frontage.
The Oaklands CALUC held a meeting on this proposal on July 30, 2018. Further discussions with city departments will continue for this infill project in the established Oaklands neighbourhood.