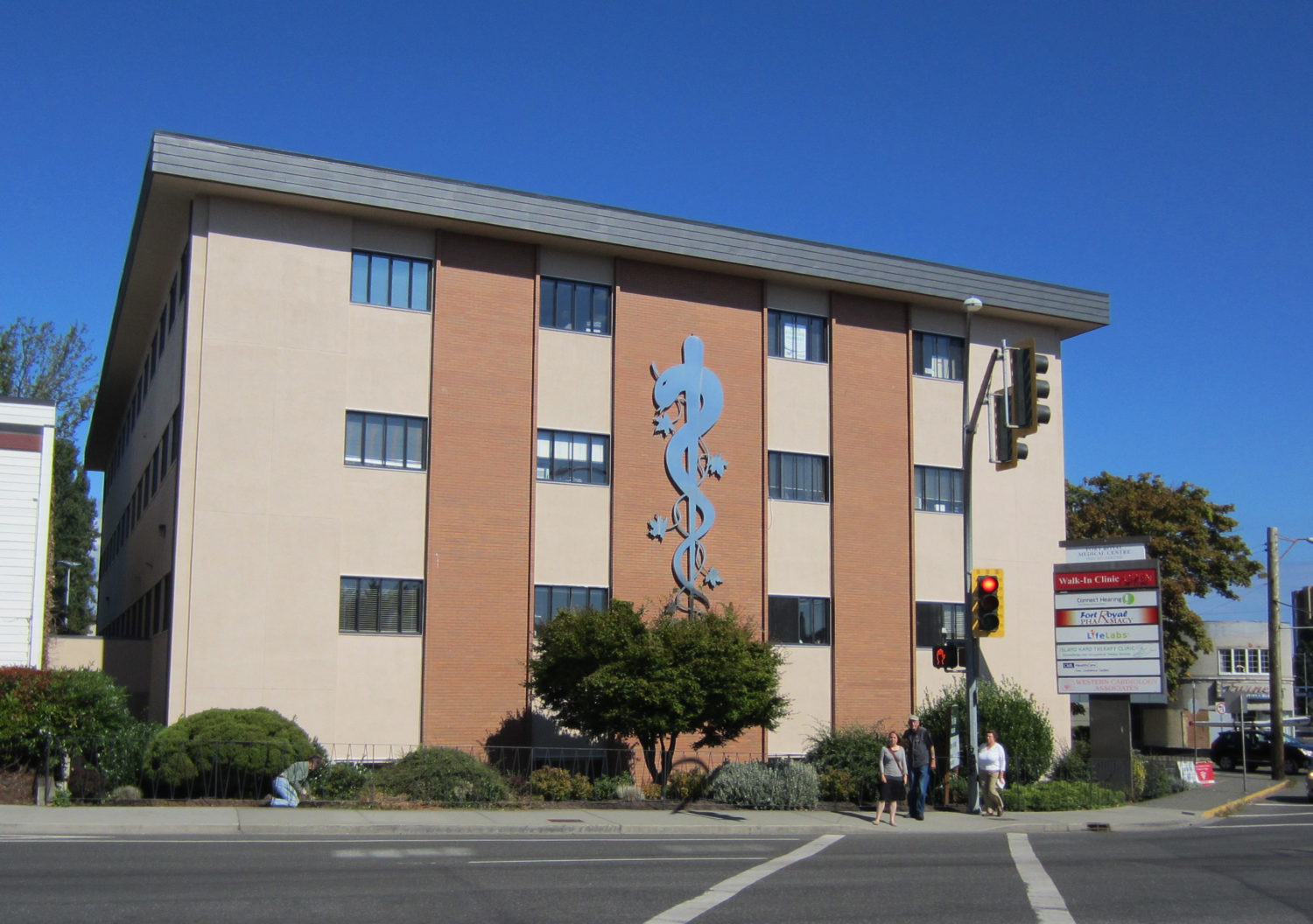 Milliken Developments of Vancouver, BC and Seattle, WA has submitted a rezoning application at 1900 Richmond Road to demolish the existing five storey office building and construct a five-storey independent and assisted living (IL & AL) building with 1 commerical-retail unit of approx. 116 sqm on the main floor.
Milliken has been focusing on seniors living communities since 2010. The first facility, Maison Senior Living, opened in Calgary in 2013. Another was completed in West Vancouver in 2016, with several more in the planning stages.
The property owner is registered as INTERWEST HOLDINGS LTD, see title here. It appears to be purchased from Churchill Investments in June 2018.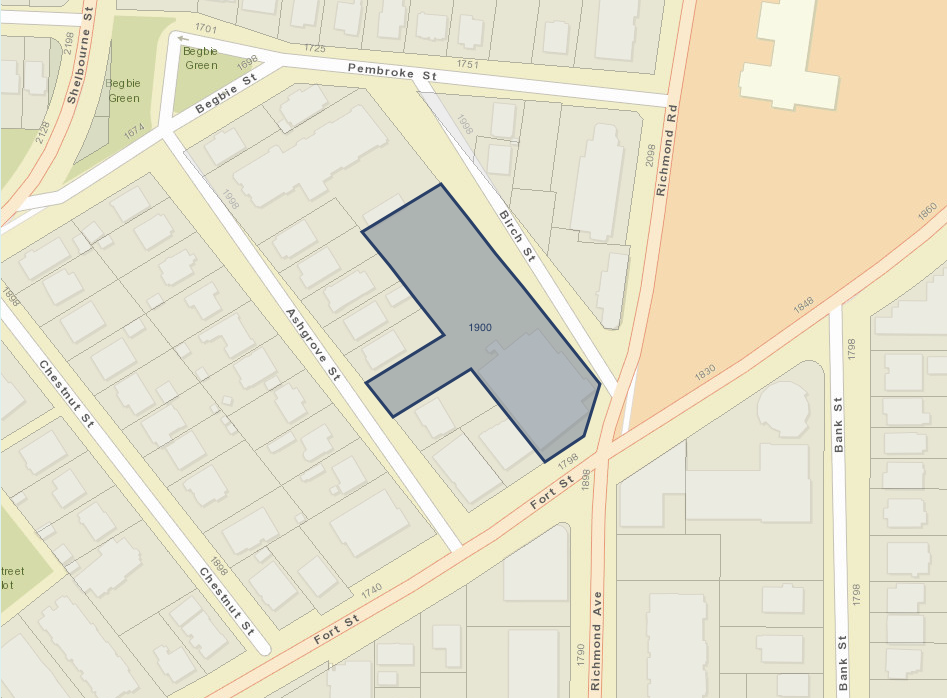 1900 RICHMOND RD
Existing improvements: 5 storey medical office building
Lot Size: 49724.00 sq.ft/1.14 acres
Gross Leasable Area: 33660.00

The property is ideally situated for seniors care use at the intersection of Fort and Richmond Road, directly across from Royal Jubilee Hospital campus. The existing building is a tired, half vacant office building with a large amount of surface parking.
The proposal is for 135 units that will be designed for assisted living, memory care, and independent living. The OCP permits 6 storey (Large Urban Village and Urban Residential), but the North Jubilee Neighbourhood Associated (NJNA) prefers lower heights, and as such the applicant has made plans for 5 storeys.
The proposed parking meets the parking requirements of 0.35 stalls/unit plus 0.1 visitor stalls/unit for the development for a total of 50 stalls, and 12 visitor stalls.
The city provided feedback to the applicant on July 6, 2018. The proposal will likely go to the Committee of the Whole in Fall 2018.