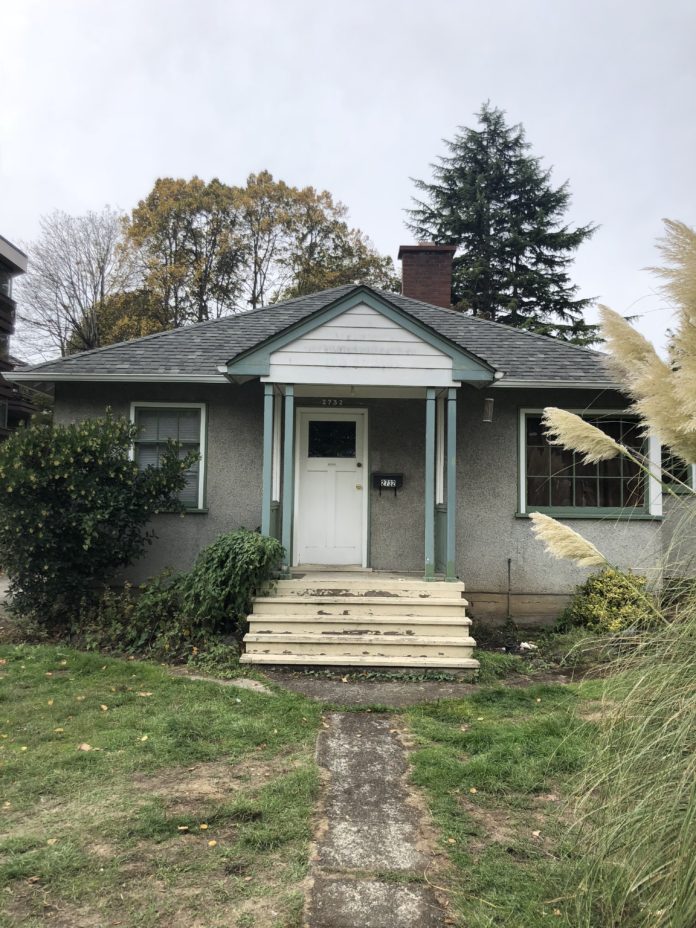 Cam Pringle of Cadillac Properties is proposing an 11 unit multifamily building on a 55×125' lot at 2732 Doncaster directly across from Thrifty's at Hillside Mall.
SUBJECT SITE
2732 Doncaster Drive
PURCHASED: $560,000 SEPT 2017
IMPROVEMENT: 2bed/1 bath house 720SF
CURRENT ZONING R1-B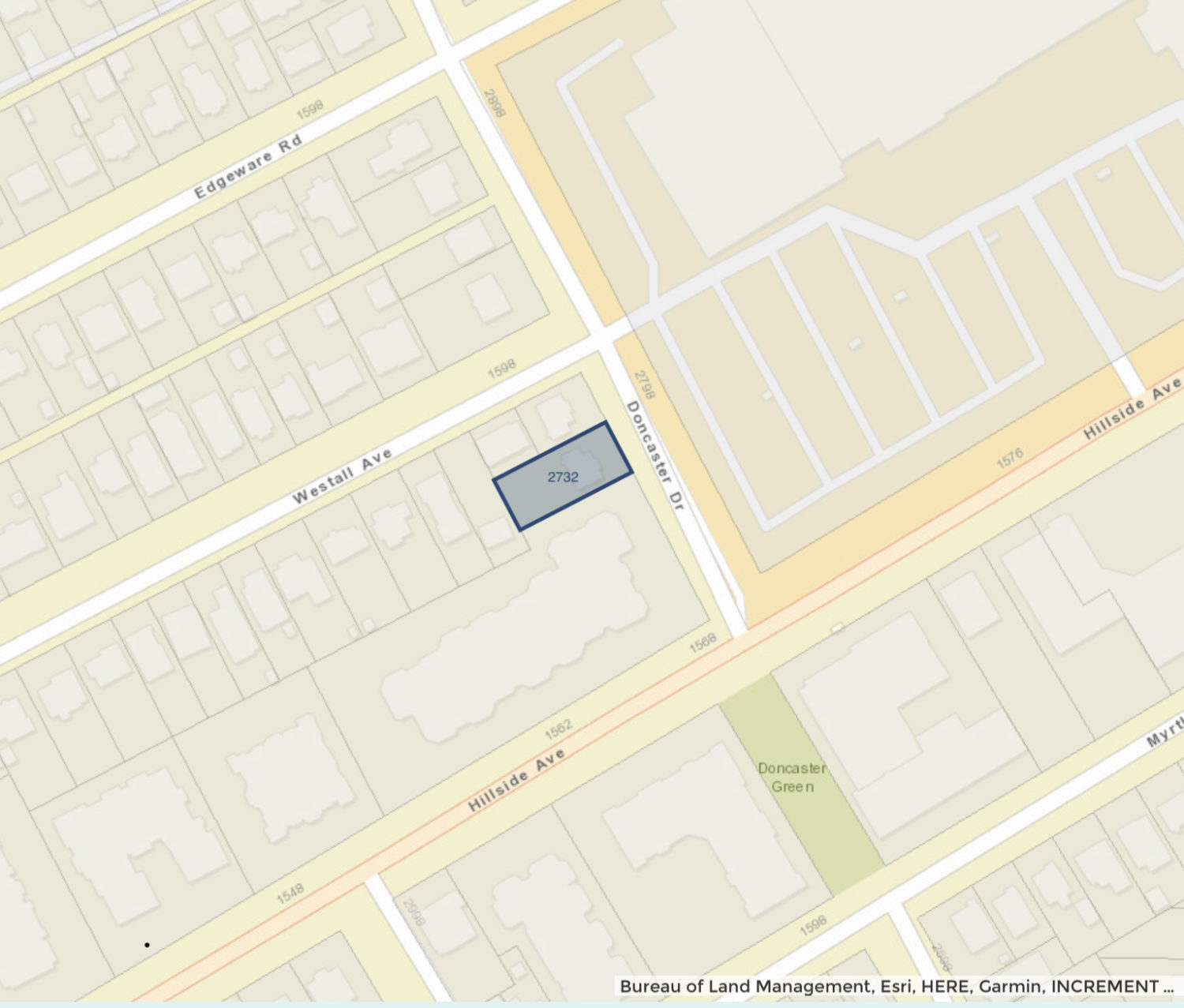 The adjacent property is a 4 storey stratified condominium building to the South, and a small lot single family home to the North which is not included in this proposal.
PROPOSAL 
Amend the OCP designation of the property to Urban Residential.
Rezone from R1-B Zone, Single Family Dwelling District, to the R3- A1 Zone, Low Profile Multiple Dwelling District, to permit a three storey multi-unit residential rental building.
The developer is also asking for a myriad of variances from setbacks, minimum lot size, minimum unit size, and reduction in required parking from 10 to 8 stalls.
The proposed suite mix is composed of 11 compact bachelor suites ranging from 306 – 370 SF with 8 onsite parking stalls and bike storage.
---
A public hearing will be held October 4 at 6:30pm at City of Victoria council chambers.