Chard Development's continues its track record of completing high quality residential towers in Victoria's with its new project at 1309 and 1315 Cook Street, 1100-1120 Yates Street, and 1109-1115 Johnson Street.
The project will bring a total of 217 new residential units, of which 104 will be in BC Housing Affordable Home Ownership program.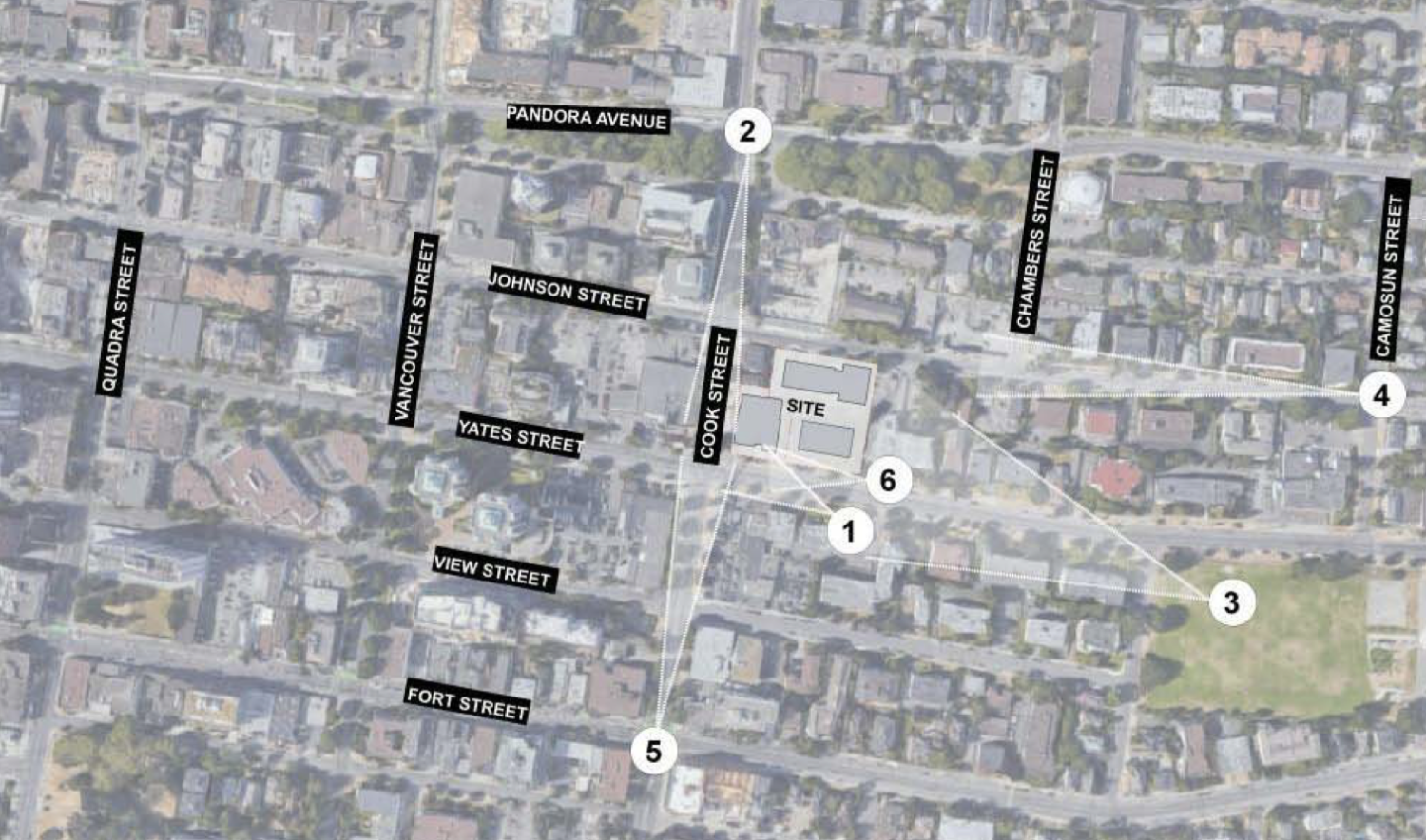 On February 27, 2020 Victoria City Council approved application to increase the overall density to 3.01:1 in order to facilitate a mixed-use development, consisting of an approximately twelve-storey and six-storey building, and retain the existing Victoria Professional Office building.
In partnership with BC Housing the new project (Haven – Parcel B) will provide local Victoria residents with access to affordable home ownership, with suites offered at 10% below market value. That 10% will be secured by an innovative mortgage structure supported by BC Housing. Eligible buyers would have an opportunity to purchase based on moderate incomes that are 10-15% below what would typically be required for an equivalent home, or with a down payment that is 40-50% less.
Proceeds from the repayment of the mortgage is reinvested in affordable housing within the same community, ensuring the contributions to the project continue to give back. Over time, Chard's Haven project is expected to generate $5.2 million for Victoria's Housing Reserve Fund, facilitating grants for 520 new deeply affordable housing units in the future.
The project is broken into 3 parcels / components.
Parcel A – Phase II market strata condos
Existing 1 storey retail building (Panago, Greek Restauraunt, Dry Cleaner) is to be demolished.
A new 107-unit steel and concrete strata condominium tower with a daycare and commercial base will rise 12 storeys. The building mix will be 80 one-bedroom, 25 two-bedroom, and 2 three-bedroom units. The city has also ensured a covenant with minimum unit size of 40.22sqm / 432 soft units.
The strata will be prevented from passing rental restrictions into perpetuity.
The building will have parking for 70 residential units, 6 visitor, and 2 car shares = 78 total.
The developer is to retain the existing Horse Chestnut tree on the Cook Street.
Parcel B – Phase I affordable strata condos
This component will be a dense 6-storey building will be the 'affordable' housing component of the project. This will be purely residential with 16 ground floor units.
The building situated along Johnson Street will be contain 104 units, with a unit mix of 12 studio, 55 one-bedroom, 35 two-bedroom, and 2 three-bedroom units. The minimum unit size on this building is 31.06sqm/ 334 sqft.
This building will offer 59 parking stalls for the residents, and 107 stalls for commercial users of Parcel C, for a total of 166 stalls.
Parcel C – retain existing
Is currently the Yates Street Professional Building, and is largely occupied by medical tenants. This building is to be retained. This is a 3,684 square metre office building. It offers 120 parking stalls, of which 100 stalls will be incorporated into Parcel B.