The trend of a strengthening market started mid last year continued in February. It really doesn't matter what metric you look at for single family homes (Greater Victoria only) , the market picked up as measured by all of them.
Sales? Up 23%.
Active Listings? Down 13%
Days on market? Down 13% to 20 days
Sales price discount from list? Down to 1.1% from 2.2%
Months of inventory? Down to 4.0 from 5.3.
Firstly, most of the positive year over year numbers are actually just because we were coming off such a weak base last February.
Demand is concentrated in very narrow price bands. Just look at the distribution of sales versus inventory. More than half of the active inventory in the $600,000-$900,000 price range sold in February.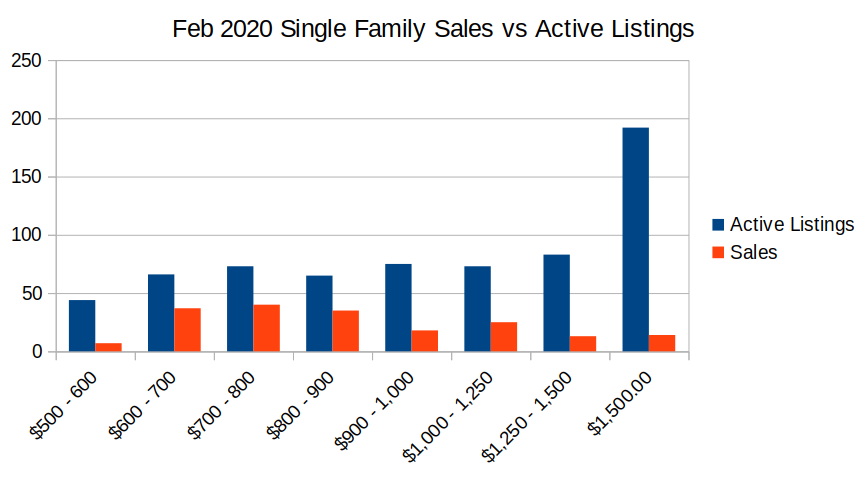 The difference from last year is even more stark when comparing months of inventory by price band. The high end of the market is actually slower than it was last year, but the lower end is twice as hot.
The market is highly bifurcated, with extreme activity in some areas while the higher end still languishes. That is causing some price compression with prices at the bottom being pushed upwards while the luxury end shows weakness. We have extreme inventory shortages in the price bands that locals have found themselves pushed into (by the stress test) while the high end suffers from a lack of moneyed out of town buyers.