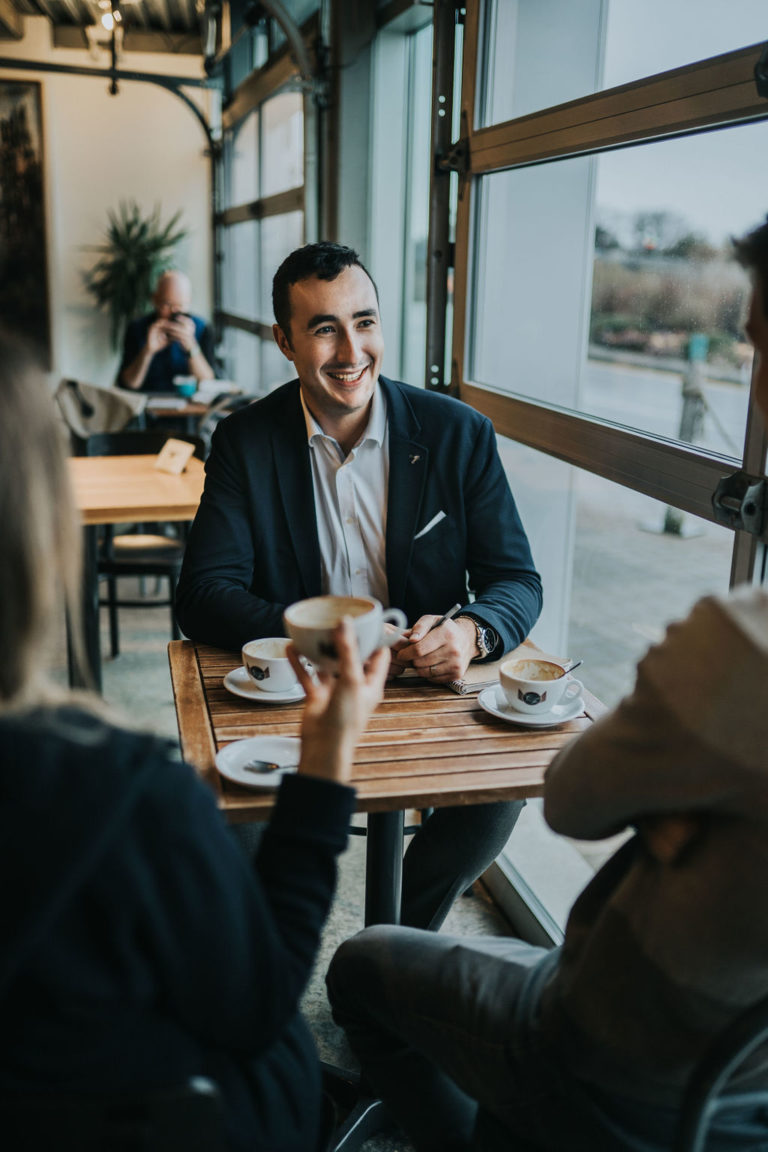 I've been working a number of condominium and townhome buyers this winter. When working with a buyer, you get to spend a lot of time together. It's a team effort of hunting, qualifying, and organization.

I was surprised when two clients revealed to me their past experiences with REALTOR®. One client recalled how upset she was that the agent wasted her entire afternoon. The agent arranged to view the condo she requested, but when he picked her up, took her to 3 other properties. All 3 of these were in Langford, an area she had no desire for, and at price points higher than what she was prepared to spend. To say the least, she didn't appreciate the fact that agent wasted her time, and was introducing her to properties she had no interest in.
This buyer was an older lady. When she first called me, she was very clear on what she was looking for. She was a value seeker. An affordable 2 bedroom condo that was in the city. She kindly asked me to update her when the cheapest 2-bedroom condos, that was a reasonable size (not 400sf studios). I listen and did just that.
I don't get why a REALTOR would take this lady to new buildings, in an area that was far from where she wanted, at price points of $500k+. That goes against EVERY metric that client initially requested. Do agents really think that people will be wowed and amazed by new modern finishings, and disregard the most important considerations like location and price?
Listen and find the right property for your clients, even if it means waiting.
I understand that this buyers particular request is very competitive. A 2 bedroom condominium under $300,000 is hard to come by. But they do come up! I qualified her expectations in regards to the unit will not be fancy, the building may have some deferred maintenance issues, and that there likely will be shared laundry. The prospective buyer was OK with this. Her goal was a temporary accommodation that was close to town.
I setup my system with strict criteria. Freehold Strata Condominiums, 2 bedroom +, and in Victoria, Saanich, or Esquimalt. The search initially resulted in 0 active properties, with 2 or 3 pending deals. But that's ok. Finding the right property takes time. I'm not going to rush a client into properties that don't fit their description. I knew a number of older condominiums often do sell in the $250-300k range, it's just a matter of time. It's not an impossible task.

Sure enough, a condominium came up in an older 1970's building. A very simple building, no elevator, shared laundry. There was some exterior upgrades that were likely needed in 10 years time. But there were some big benefits. It was directly across from a supermarket, banks, community shopping plaza. It was a 10 minute walk to the beach and parks. Had easy access to transit and downtown. And it was 3 bedrooms and boasted over 1,100 square feet. I negotiated a huge discount to the asking price to adjust for future assessments, and secured the deal for $229/sqft. The client was thrilled. I listened, acted quickly, and met her criteria.
If you're looking for a REALTOR® that will put your needs first. Understand your motivations. Give you the truth on what to expect. and lastly find the right property that's in your budget – contact Dustin Miller at 8X Real Estate.