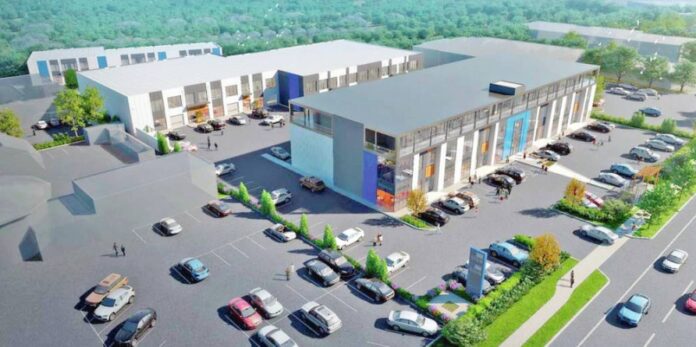 PC Urban Properties of Vancouver has submitted a proposal to construct three industrial-commercial buildings on the former Galaxy Motors Colwood property. The site at 1764 Island Highway rests opposite of Juan de Fuca Rec Centre and represents 4.82 acres.
Totaling 135,000 saleable square-feet, the proposed buildings will consist of industrial-commercial uses with office space on the upper floors. Two of the buildings will be 1-storey tall with the largest being 4-storeys.
This sale is the latest in a wave of recent West Shore industrial land sales. The former Galaxy Motors site at 1764 Island Highway traded in December 2020 for $10,500,000 equating to $2,180,000/acre.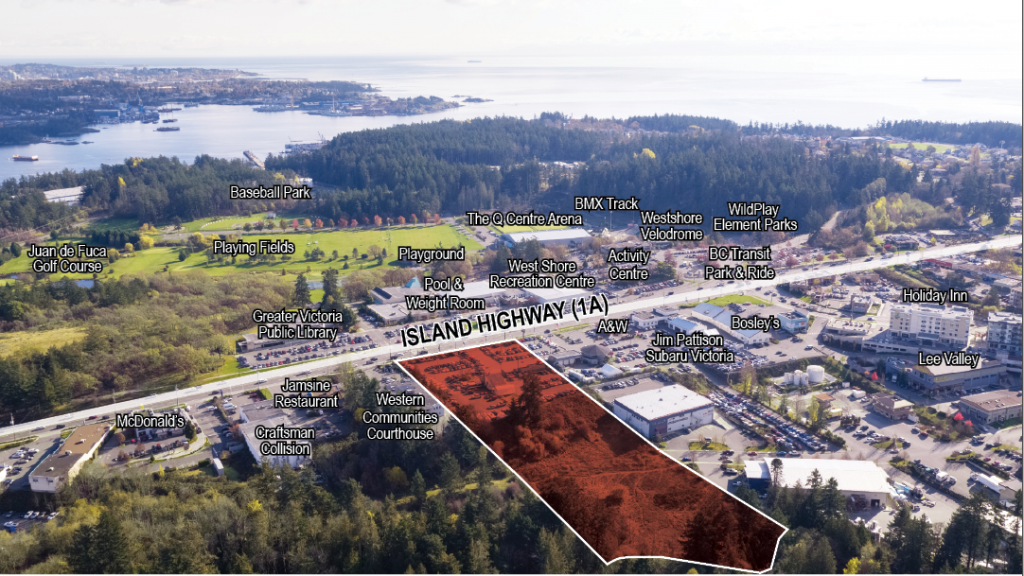 Industrial development land is in high demand driven by significant year-over-year industrial lease rates increases. Average industrial lease rates in Victoria are up 15% in 2020 to $15 per square foot. For perspective, Vancouver – another market with a severe supply shortage – averaged $13.12 per square foot.
These buildings will add much-needed supply to the West Shore industrial real estate market. The industrial vacancy rate is historically low at a mere 0.7% – the lowest among capital cities in Western Canada.
Reflective of strong demand, the City of Colwood currently has several more industrial projects in the development pipeline. Other notable projects include a 20-acre industrial park proposed by Omnicron Development and Lotus Capital for the Allandale Lands on Veterans Memorial Parkway.
The push for more industrial real estate in Colwood was facilitated by the adoption of a new Official Community Plan (OCP) in 2018. Among other changes, a zone called "Mixed-Use Employment" was created to foster more jobs in the local area. This initiative aims to surrender Colwood's reputation as a bedroom-community and broaden its tax base.
8X provides coverage of major Commercial Real Estate transactions in Greater Victoria. Visit our Commercial Real Estate Sales Page for more information on the latest on and off-market deals.