1075283 B.C. LTD. has submitted an application to rezone from RS-10 to a site specific zone to accommodate the construction of a 43-unit, 5 storey wood frame building with underground parking.
The project dubbed Rainbow Hill Apartments is the result of a land assembly at 804, 812, 820 McKenzie Avenue.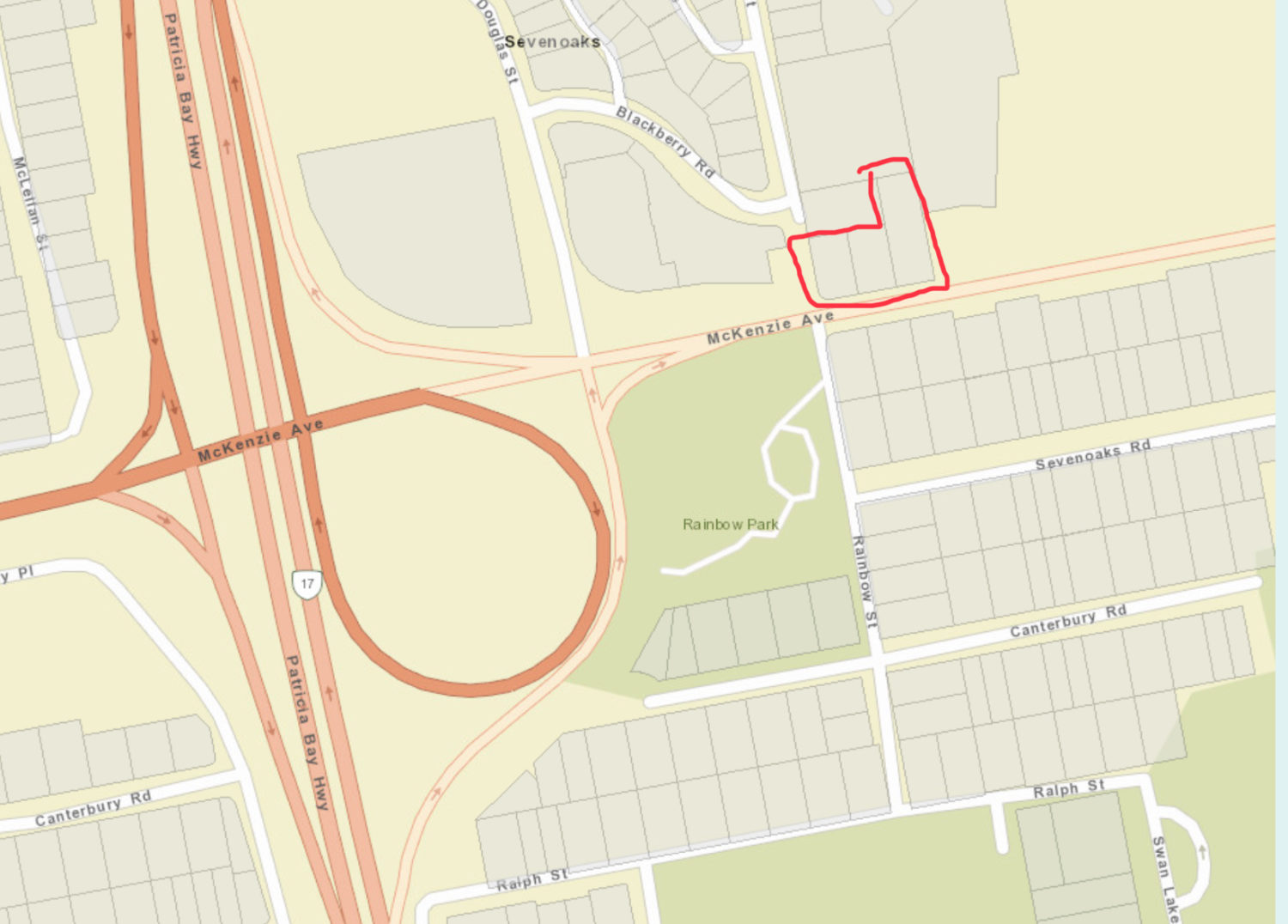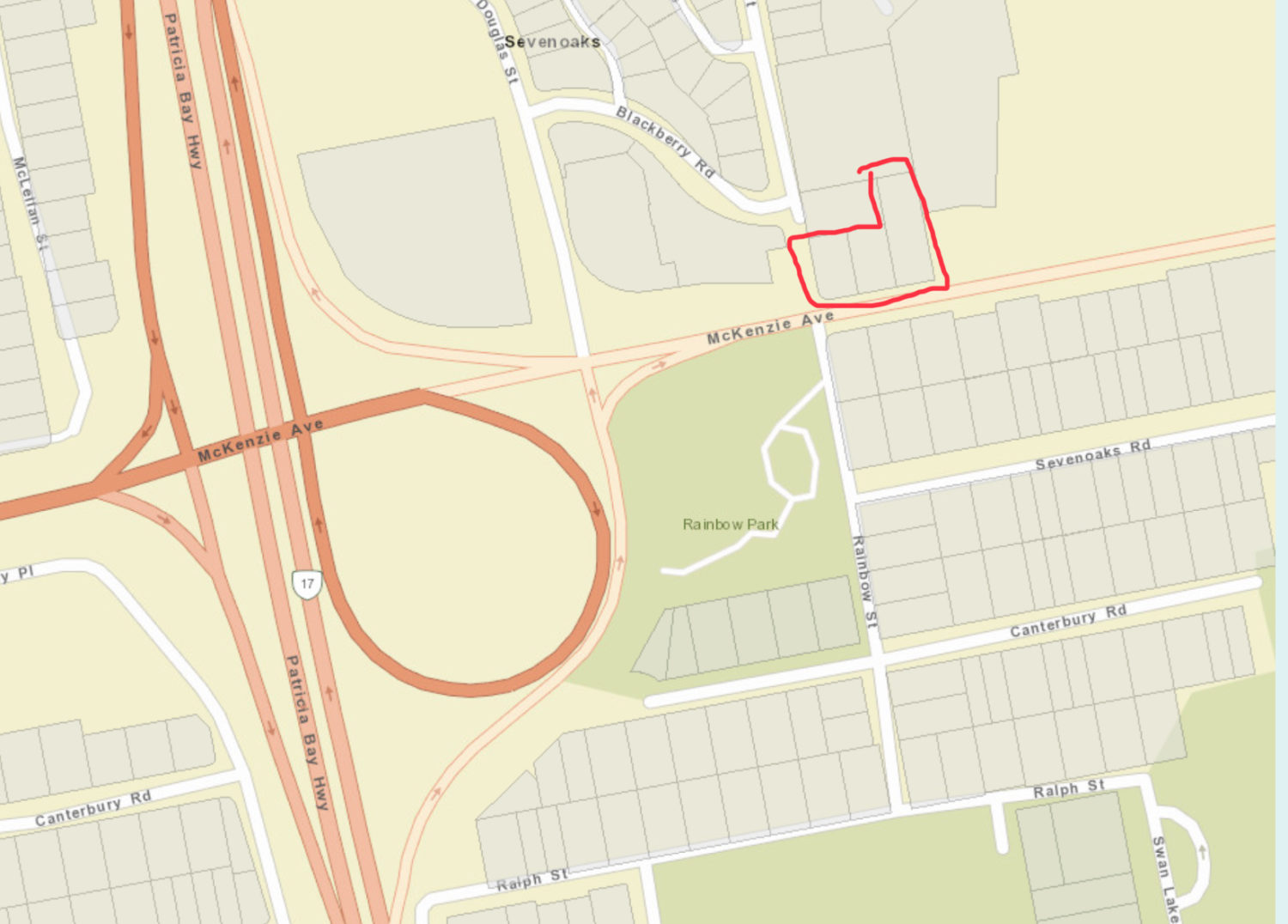 SUBJECT PROPERTIES
820 McKenzie Avenue: 16,416 SF     RS-10
812 Mckenzie Avenue:   9,507 SF     RS-10
804 Mckenize Avenue:   9,426 SF     RS-10 

The directors of the numbered company 1075283 B.C. LTD are Zovnimir Duric of Vancouver, BC and Robert Foster of Victoria, BC. Mr. Duric and Mr. Foster acquired the properties from Grant Rogers of Marker Group, Sidney, BC and Daniel Doore (original developer of Rainbow Hill) of Cheenaht Holdings Ltd in March 2018 by way of share sale. As such no pricing information is available.
PROPOSAL
Lot area: 2,935 SM, 31,592 SF, or 0.73 acres
Site Coverage: 25%
Floor Space Ratio (FSR): 1.12
Parking: 54 (65 required)
unit mix: one-bedrooms, two-bedrooms
For more information on the proposal see the site elevation plan or contact us.